Pack Up and GO!
Need more room for your stuff? North Country Storage in Cohasset Mn is the perfect place to securely store your belongings, furniture, RV, ATV, boats, motorcycles, cars, and more. Store your stuff with confidence! With 24 hour access to your garage unit and a convenient location on Hwy 2 between Grand Rapids and Deer River Mn, North Country Storage is the easy choice when it comes to storing your vehicles or belongings.
We feature many sizes of storage units to accommodate your needs: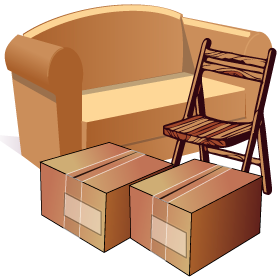 Small Units
Our small size units range in size from 6'x 10′ to 10'x12′ and are the perfect place for storing furniture, (a small sofa, mattresses, etc…) and boxes from a small apartment. It's also a great choice for smaller, seasonal storage items such as tents, bicycles or sports equipment.
Medium Units
Our 10'x 20′ and 10'x 30′ units are good option for storing items from a large apartment or smaller home, such as large furniture (patio furniture, dinning room sets, etc…), large appliances, building supplies, or smaller vehicles such as ATVs or motorcycles.
10'x 20′
Only: $100/Month
10'x 30′
Only: $130/Month (Fits Boats)
Large Units
North Country's large (oversized) 13'x 36′ and 13'x 45′ units with 12'w X 14'h doors can accommodate a large vehicle, (RVs, trucks, cars, boats, etc…) or make an excellent storage choice for items from a four or five bedroom house or large apartment.
13'x 36′
Only: $150/Month (Fits Campers)
14'x 40′
Only: $200/Month
13'x 45′
Only: $180/Month (Fits RV's)